The fog lay across the road like a gray haze
Covering the earth on my trip to work
Tail lights from my traveling companions
Cast a bright red glow across my windshield
Carefully crossing each intersection
As if a close inspection
Would force traffic to yield
"God," I pray, "please allow no hellion
To bide within this early morning murk."
Double-check each stoplight with an eager gaze.
Powered by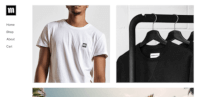 Create your own unique website with customizable templates.